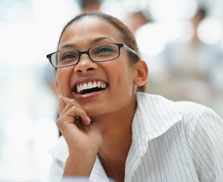 Testimonials

Exams:
"I was a bit nervous beforehand, but when I began my practical exam I just focused on what I had to do, I wasn't nervous, I felt really calm and collected and I got everything across I needed to. I feel great! I'm so pleased." CG: Auckland Central

"Hi Maureen, Sorry I haven't had a chance to call you. Last Wednesday went very well! I was extremely pleased with the results. It was a very confident, fun performance probably ranking in my top 3-4 performances. I would still very much like to have a follow up session to clarify and re-enforce a few things. Very pleased."

"I feel generally much more confident and have tried the really hard manoeuvres, it's given me the courage and confident to try them, and other people have noticed the difference in me. Thanks so much." AM: North Auckland

"Everything is more easy, I just feel better, I used to sit back and say nothing, now I'm joining in talking like everybody else. Thanks to hypnotherapy." TB:


Confidence - Self Esteem - Self Improvement
Aspire ---> Activate ---> Achieve --->
How do you feel about yourself?
If there is one hypnotherapy session that you need, it is the
Confidence and Self Esteem Booster Session
.
Do you have a general lack of confidence or is it in specific situations?
Maybe you are successful in many areas of your life, you just need a boost to your confidence and your self esteem?
Hypnotherapy and NLP can be extremely effective in raising your Self Esteem and Confidence.
If you even think you might benefit from
Confidence and Self Esteem Booster session,
phone: Maureen on 4822 152
I can help you with:
Confidence for public speaking to speak well when giving presentations.
Confidence for shyness.
Confidence for dealing with stress at work, business, personal, sexual problems, and more …
Confidence and feeling relaxed in social situations or one to one.
Confidence for sport, golf, martial arts, skiing, equestrian, rugby, and more …
Confidence to stop bad habits, nail biting, picking, over eating, stop smoking, and more …
Confidence to sleep well, deeply, satisfying sleep.
Confidence and Self Esteem are, I believe, the
most important
attributes we can possess in life. Confidence is a healthy belief in yourself. Confidence is a strong sense of your own worth, of your own abilities, to have a good opinion of yourself and show it through your behaviour, actions.
Often with just ONE session of Hypnotherapy you emerge from clinic feeling wonderfully uplifted, full of confidence doing the things you want to do and ought to be able to do,
to one hundred per cent of your excellent ability.